1.     Chao Saykham Southakakoumane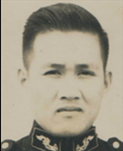 Chao Saykham Southakakoumane was born in 1918, the son of Chao Sayavong and Mrs. Douangdy from the Muang Phuan principality. He had 12 siblings: Chao Xoua, Chao Ouane, Chao Pheng, Chao Damdouane, Chao Souvath, Chao Sithavong, Chao Sisouphanh, Chao Saykham, Chao Sonh, Chao Siphay, Chao Atao and Chao Phengdy.
Chao Saykham went to high school in Vietnam and graduated from the law school in Vientiane. In 1945, he was sent to Nonghet, Xieng Khouang Province by the French to be the Naikong (district chief) with administrative control over the Hmong people in that district. This gave him a chance to get better acquainted with the Hmong and their culture.
On March 9, 1945 Japanese invaded Laos. Chao Saykham had to retreat in the mountain, along with some French and under the protection of the Hmong led by Tasseng Touby. Thanks to his good relationship with the Hmong and his strong support for their causes, Chao Saykham was safe from any injuries caused by the Lao Issara and the Japanese. During all this time, a young man by the name of Vang Pao served as an informant for Touby, Chao Saykham and the French in the Nonghet area, collecting information and delivering messages.
On August 14, 1945 the Japanese lost the war and left behind some of their war tools to the Pathet Lao and the Viet Minh to turn against the French for decolonization. This forced the French to send more war material to their allies, which in turn allowed Chao Saykham and Touby to seek and gain more support from the Hmong in their fight against the Lao Issara and Vietminh.
On November 28, 1945 the Lao Issara and the Vietminh occupied the town of Xieng Khouang. On January 25, 1946 Chao Saykham and Touby Lyfoung led many troopers, most of them Hmong, in retaking Xieng Khouang from the Lao Issara and the Vietminh. Not long afterwards, Chao Saykham was promoted to the rank of Oupahat and named Chaokhoueng of Xieng Khouang Province, and Touby Lyfoung became the chief of the first Hmong district created in Laos. Through continued close collaboration between those two individuals, Chao Saykham was able to remain the Governor of Xieng Khouang until 1975.
On December 31, 1960 Chao Saykham and his high-ranking civilian staff left Xieng Khouang to set up a temporary provincial office in Savannakhet, working side by side with the Government established to counter Kong Le's Coup d'état. This last until 1961 and gave a chance for Chao Saykham, who knew Col. Vang Pao very well, to recommend that General Phoumi Nosavan and Chao Boun Oum select Col. Vang Pao as the Military Commander of Xieng Khouang.
In 1962, Chao Saykham, with the support from Col. Vang Pao, recommended the creation of Military Region II to Gen. Phoumi Nosavan and Chao Boun Oum. That same year, Chao Saykham moved his temporary provincial office from Savannakhet into a building next to the Ministry of the Interior in Vientiane where it functioned as a behind-the-front line support office until 1965.  During that period of continued political turmoil, Chao Saykham remained the major representative of the people of Military Region II, always trying to ensure good cooperation and understanding between the neutral Lao government headed by the three princes, and Gen. Vang Pao.
In 1965, once Gen. Vang Pao completed the construction of a new provincial headquarters office in Samthong, Chao Saykham transferred his behind-the-front staff from Vientiane to that new building.  That same year, Gen. Kouprasith Abhay led a coup d'état that removed Gen. Phoumi Nosavan from office. Gen. Vang Pao was about to come to Gen. Phoumi's rescue but decided not to do so given the lack of support from Chao Saykham and the US officials.
In 1966, when the injured Gen. Vang Pao was under treatment abroad, some misunderstanding surfaced between the Seng Ly and Seng Vang families. Chao Saykham and Touby Lyfoung, who knew each other very well, worked together to resolve the problem and ended up with good results.
In 1969, when North-Vietnam took over Samthong, Chao Saykham temporarily moved his office to Vientiane and, by the end of the year moved that office to Nasou, Ban Sone. He paid frequent visits to all the centers where refugees from Xieng Khouang Province had resettled and, together with USAID officials, made sure that those refugees were appropriately taken care of.  He continued to be always a good adviser to Gen. Vang Pao.
From 1973 to 1975, Chao Saykham and Gen. Vang Pao made every effort to visit all the Xieng Khouang refugee centers to brief about various improvement programs and the changes needed to move from a war context to a resettlement and self-improvement context. They had not much time to relax and take care of their own families; all they did was to fully dedicate themselves to the population. They deserved to be considered by everybody as an icon and be remembered forever for their good deeds. Nowadays, it is rather rare to find anybody who fulfills his/her responsibilities to their people the same way as the two of them did. On May 14, 1975 Chao Saykham was a refugee at Namphong, Thailand and in 1976, moved on to France. He died in Perpignan on December 5, 1977.
Family-wise, in 1948 Chao Saykham Southakakoumane was married with Nang Keo Oudone, a native of Savannakhet. They had 4 children together:  Sodachanh, Moukdarone, Niramonh and Ladavanh. Nang Keo-Oudone died in an airplane accident at Seno Airport, Savannakhet Province on November 25, 1968.
2.     Phagna Damrong Lithikay Touby Lyfoung

Touby Lyfoung was born on August 13, 1919, in Phakkhae, Tasseng Phakboun, Naikong, the son of Lyfoung and Lo Mai (Lo Mai was the daughter of Kaitong Lo Blia yao.). When Touby was eight years old, his father picked Mr. Kham Manh to tutor his son. In 1929, Touby came to Xieng Khouang, where he remained until he completed elementary school. He then went to Vientiane to high school, but he became sick due to the Vientiane's high temperature and returned to Xieng Khouang. After he fully recovered, his father sent him for four years of school in Vinh and Hanoi, Vietnam. When he returned to Laos from Vietnam, he was able to speak many languages, including Lao, French, Chinese, and Vietnamese.
In 1939, he became the Tasseng of Keng Khouay, Nonghet district. On August 14, 1945 the Japanese invaded Laos. Touby led several Frenchmen and Chao Saykham into hiding in the forest around Nonghet. Once the Japanese retreated from Laos, Touby was promoted to the rank of "Nai Kong", Step 4 and replaced Chao Saykham as chief of Nonghet district. This allowed Chao Saykham more time to cooperate with the French in dealing with the fight for independence initiated by the Lao Issara and the Vietminh.
On August 28, 1946, Touby was promoted as first chief of the newly-created Hmong district in Xieng Khouang Province ("Chaomuang Meo").
On May 1, 1949 Touby was promoted as deputy-Governor in charge of all the Hmong ethnics of Xieng Khouang Province, and was conferred the honorific title of Phagna Damrong Lithikay (the Preserver of High Quality and Honor) by King Sisavangvong. He also received several other medals of honor from the France and the Royal Lao Governments.
Phaya Damrong Lithikay Touby Lyfoung had three wives: Ntsuab, Nxhoo, and Xia. His first wife, Ntsuab, died of malaria in the jungle for lack of medicine when she was chased by Lao Issara, Viet Minh and Japanese troops. His children included:
Sons: Ly Siblong, Ly Teng, Ly Touxa, Ly Tou Xoua, Ly Touvue, Ly Toulu, and
Daughters: Ly Ly, Ly Xia, Ly Kao Ly, Ly Kao Hnub, Ly Kao Va, and Ly Kao Yer.
In 1958, Touby was elected as Xieng Khouang's provincial representative and then moved to Vientiane.
On April 6, 1960 Touby joined, as Minister of Information and Social Service, the 11th Royal Lao Government headed by Tiao Somsanith. From August 9, 1960 to October 9, 1960 Touby was a member of Prince Souvanna Phouma's Neutral Government, serving as Minister of Justice, Religious Affairs and Information. He was sent to the Plain of Jars to negotiate with Maj. Vang Pao, but Vang Pao detained him and then sent him to Chao Boun Oum and Gen. Phoumi Nosavan in Savannakhet.
On December 14, 1960 Touby was named Minister of Health and Social Service in the Counter-Coup d'état government headed by Prince Boun Oum, and remained in that position until 1962. In 1962, Touby was named Minister of Health in the tri-faction Government headed by Prince Souvanna Phouma.
On April 5, 1974 Touby was named Deputy-Minister of Post-Office and Tele-Communications in the two-faction (RLG party and the Lao Communist party) Coalition Government headed by Prince Souvanna Phouma.
On August 23, 1975 Touby was arrested by the Lao Communists and sent to prison at Vieng Xay, Houaphan Province. Vien Xay was the main center used by the Pathet Lao to "re-educate" and incarcerate Lao Rightist political prisoners. Touby wrote a letter to his wife in France telling her that "right now, I am fairly healthy and happy, and weighing no more than 40 kilograms." This was a secret and very important message, because when he was in Vientiane Touby never weighed less than 90 kilograms. After that letter, no more letters were received from him until 1978, when the news about his death spreaded around. According to former detainees who survived the Vieng Xay ordeal, Touby was badly tortured by the Red Lao Communists and executed by a firing squad.
3.     Major General Vang Pao

Gen. Vang Pao was born on December 8, 1929 at Houei Khi Thao, Tasseng Keng Khouei, Muang Nonghet, Xieng Khouang Province, Laos. He received limited education during his childhood. In 1945, when the Japanese invaded Laos, Vang Pao was only 15 and volunteered to serve as an informant and delivered messages to the French, Touby Lyfoung and Chao Saykham. After he reached the legal adult age, he enlisted with the French Army and received various types of military training, namely
-Corporal and Corporal chief school in Louang Prabang
-Sergeant school in Vientiane, and
-Military Officer School in Dong Hene in 1951.
After his graduation in 1952 with the rank of Aspirant, he was sent for action in Muang Hiem, where his first wife died from malaria, leaving him four children to raise, including two sons and two daughters. In November 1952, Muang Hiem was attacked by the North-Vietnamese, forcing Vang Pao to retreat to the Plain of Jars. He was promoted to S/Lieutenant, and was remarried to a woman from the Xiong family. But not long after they arrived at the Plain of Jars, the couple separated.
In November 1953, he got married with Nang Ntxhiav Thao and was later promoted to the rank of Lieutenant, serving as deputy-commander of the Lao Hmong Air Force Regiment (GCMA) in the fight against the Vietminh in the Nonghet area. On November 16, 1953, Vang Pao was wounded at Phou Nong Sam Chae. After his recovery, he got promoted to the rank of Captain in the French and Lao Army.
In 1954, after the liberation of the Nonghet district, Capt. Vang Pao got promoted to the rank of Major and was reassigned to the garrison of Khang Khai, getting ready for a support mission to the French garrison of Dien-Bien-Phu. He was named Commander of the combined Lao, Hmong and French GCMA division of about 10,000 soldiers. By the end April 1954, Vang Pao and his troops started heading north and arrived at the Laos/Vietnam border when Dien-Bien-Phu was seized by the North-Vietnamese on May 7, 1954. He then pulled his troops back to Khang Khay and then to Nonghet.
In 1957, Maj. Vang Pao was assigned as the Commander of Lao and Hmong troops at Muang Peune, Houaphan Province by the two-party coalition Government. In 1958, he was on sent on discovery trips to two south-east Asian countries and returned to Khang Khay, Xieng Khouang Province.
On May 25 1959, Maj. Vang Pao ordered Capt. Ly Pao to lead one battalion in the pursuit of the Issara battalion commanded by Lt. Col. Tou Ya who escaped from the Plain of Jars one week earlier (May 18, 1959).
In 1960, Maj. Vang Pao was named Commander of the military airport at the Plain of Jars by Gen. Phoumi Nosavan and Gen. Ouan Ratikoune. Two weeks after Kong Le's Coup d'état in Vientiane, Maj. Vang Pao's assistant-Commander, Captain Boun Noi, attempted to assassinate him for political reasons. Major Vang Pao escaped safely and then regrouped the Hmong troopers to retake the Plain of Jars.  In September 1960, Gen. Amkha Southavong was sent by Prince Souvanna Phouma to the Plain of Jars to collect food to supply the communist troops in Vientiane. Maj. Vang Pao arrested Gen. Amkha and flew him to the counter Coup d'état forces in Savannakhet. In mid-September, Prince Souvanna Phouma also dispatched Phagna Touby Lyfoung to Xieng Khouang to try to reach consensus with Maj. Vang Pao. Maj. Vang Pao arrested Phagna Touby Lyfoung and flew him to the counter Coup d'état forces Savannakhet.
In 1961, Maj. Vang Pao joined the US forces in fighting the Communist expansion in Laos and in Southeast Asia, which led to the US-Vietnam war. In 1961, he was promoted to Lt. Colonel; then in1962, to Colonel and was named commander of Military Region II (MR-II). In 1963, Col. Vang Pao was promoted to Brigadier General and retained the command of MR-II. In 1964, Brig. Gen. Vang Pao established his command headquarters and airbase at Long Cheng. In 1965, he directed construction of civilian administrative offices, a hospital, and a school at Samthong. He also had a royal resort built for the king at Long Cheng and invited him to visit MR-II. The king promoted Brig. Gen. Vang Pao to Major General and conferred him the honorific title of Phagna Norapamok (the courageous king tiger).
On May 14, 1975, Gen. Vang Pao was a refugee at the Namphong camp, Khone Kaen Province, Thailand.  On June 2, 1975 he was pressured to leave Thailand for France, and then in July 5, 1975 arrived in the United States where he first took residence in Montana.
In 1981, Maj. Gen. Vang Pao joined a group of former Lao leaders in creating the United Lao National Liberation Front (ULNLF), along with Inpeng Souryathai, Chao Sisouk Nachampasak, Ngon Sananikone, Khamphan Panya, Kouprasith Abhay, Houmphan Saignasith and Gen. Phoumi Nosavan.  In 1982, Gen. Vang Pao moved from Minnesota to California in order to improve communication while performing activities initiated by ULNLF led by Phagna Louang Outhong Souvannavong.
On June 4, 2007, Gen. Vang Pao was arrested on a political charge of fomenting a plan to bring down the Lao PDR government. On December 7, 2007 he was released for lack of evidence and insufficient proof. This case created serious dilemma for the US Administration, which also led the court decision to put the case on hold.
On May 11, 2009, Gen. Vang Pao went back to court but the hearing was rescheduled. At the October 5, 2009 hearing, the court was still unable to find sufficient of evidence to reach a judgment. Several primary witnesses were also not present, while over 10,000 Hmong protestors were hitting the street, claiming that Gen. Vang Pao had been falsely accused and that it "was part of a plan to open the door for Communists to create turmoil and misunderstanding in the US." In the end, the Vang Pao case was dismissed without prejudice. On December 22, 2009, Gen. Vang announced he would go to Laos, but the Lao PDR was quick at denying him entry into the country. On December 28, 2009 the Thai Government sent more than 5,000 Hmong refugees from the Houei Nam Khao refugee camp back to Laos, to be resettled in a new village located at Ban Phone Kham, Khammouane Province. According to the news media, these refugees were faced with many problems.
On June 19, 2010 Gen. Vang Pao's health started to deteriorate, with a failing heart that caused physical weaknesses. On July 1, he went to visit the Lao Hmong in Minnesota. On December 25, 2010 he went to Fresno to celebrate the Hmong New Year. Due to the cold weather, he got a lung infection and had to be hospitalized on December 26, 2010.
In the morning of January 6, 2011 Gen. Vang Pao died at the hospital in Clovis, CA. His body was transferred to the Clovis Community Center for the funeral rituals. During February 4-9, 2011, no less than 50,000 Hmong and Lao living in the US and other countries attended his funeral. This was the biggest funeral ever observed in Fresno, California.
4.     Phagna Toulaprasith Tougeu Lyfoung

Phagna Tougeu Lyfoung was born on March 12, 1921 at Ban Nhot Kha Noi, Kong Nonghet, Xieng Khouang Province, Laos. He was the son of Mr. Lyfoung and Mrs. Va Yang. He completed primary school in Xieng Khouang; high school in Vinh (Vietnam); got an M.S. in Agriculture in Hanoi (Vietnam); and completed an advanced Law training program in Paris (France).
In 1949: he got married with Nang Sisamone Thammavong (the daughter of Nha Phor Thip Thammavong). They had seven children together.
1945-1946: Tougeu was a member of the French Resistance Group. On January 27, 1946 he participated in the recapture of the town of Xieng Khouang from the Lao Issara and the Vietminh, and helped set the basis for the town's security.
1948-1951: Tougeu served as a member of the Royal Advisory Council, providing advice to H.M. King Sisavangvong.
1951-1955: Tougeu was a member of the National Assembly as representative of Xieng Khouang Province.
1955-1956: Tougeu served as president of the Appeal Court and the Supreme Court of Justice of Laos.
1956-1957: Tougeu was a Lao member of the International Commission in Burma.
1960-1966: Tougeu served as Director-General of the Justice Department, President of the Appeal Court, Advisor to the Minister of Justice, and participated in a New-York meeting of the Committee for the Coordination of Investigations on the Lower Mekong River Basin.
In 1968: Tougeu was President of the Supreme Court of Justice and the King's legal representative.
In 1971: Tougeu was a delegation member of the French-speaking Legal commission meeting in Canada, and in 1974, a delegation member of the Lao commission on Family Defense Planning meeting in Tunisia.
Honorific Awards
ü  1945: French Military Medal; Medal for Bravery from the Laos Royal Palace; Civil Award and Legion d'Honneur Medal from the French Government; and another Meritorious Award from the Royal Lao Government.
ü  1972: Honorific title of Phagna Toula Prasith (One who performs legal functions with great success and extreme fairness) conferred by H.M. King Savang Vatthana. Phagna Tougeu Lyfoung was a high-ranking national official at the rank of Xanh Ek (Step 13+) at the Ministry of Justice.
In 1975, Tougeu Lyfoung sought political refugee status in France. He moved to the USA in 1992 and got naturalized US citizenship in 2004. He passed away on February 10, 2004 due to old age sickness.
5.     Colonel Mesnier

Born on May 25, 1926; got married with Francoise, and the father of three children. During 1944-1956, was a military commander leading guerilla troops in the northern Dordogne area, and fighting the Germans in Alsace and Germany.
During 1945-1947, was sent to Indochina. Before leaving France, Mesnier went to the cadet officer school at St. Cyr, Coetquidam), 1330th Promotion, specializing in information gathering, parachute deployment, and behind-the-line defense. S/Lt. Mesnier went to Indochina after graduation.
During 1950-1952, Col. Mesnier was the Commander of the Nong troops in South-Vietnam. He served as Commander of the GCMA division until 1954. He came to visit Gen. Vang Pao in the USA twice, in 2008 and 2009. Col. Mesnier passed away on November 13, 2011 at his residence in Aix-En-Provence.
6.     Captain (Gen.) Kong Le

Kong Le was born in 1934 in southern Laos from parents of Lao Theung ethnic. His father died in 1940. Kong Le went to school in Savannakhet and, at the age of 17, enrolled in the French Army. He later went for training in parachute deployment, which he completed in 1953. Of the 21 graduating trainees, he was ranked 19th. He then went to work for Capt. Ouan Rattikoun in Louang Prabang. Kong Le later attended several training programs abroad.
In 1957, Kong Le served as instructor for the Commando elitist group at the Chinaimo garrison and had many opportunities to meet with Tiao Souphanouvong secretly every evening.
In early 1959, Kong Le was named Commander of the second Parachutist battalion with Capt. Deuane Sounnarath as his deputy, dealing with training and US assistance.
On August 9, 1960, Kong Le mounted a coup d'état to bring down the government headed by Tiao Somsanith, with Gen. Phoumi Nosavan as deputy-prime minister. On November 27, 1962 Kong Le was appointed chief of the new army (nominally the merged armies of the neutralist, communist and rightist factions) and later exceptionally promoted to the rank of Brigadier General by the Neutralist Government headed by Souvanna Phouma.
In 1965, Kong Le moved his troops from Military Region II to Kasy and Vang Vieng. He was later expelled from Laos to Thailand and then to France.
7.     Pol. Maj. Hang Doua
(As personally recounted to Col. Geu Vang, the author).
On May 28, 1958 Hang Doua, as an active police officer, was sent to the Police Academy School at Done Tieuo, Vientiane, Laos. After graduation in May 1959, he returned to duties in Phonesavanh, Xieng Khouang Province.
In 1961, after the Kong Le's coup d'état, Hang Doua was transferred to Tha Linh Noi Camp, where in mid-1961, he was promoted by Maj. Vang Pao as the deputy Commander of Tha Linh Noi battalion.
In 1962, Hang Doua was sent to Sanh Chor (LS02) and then to Pak Kha-Na Xieng (LS181—Zone 6A) where he served as a military officer until October 1969.
In 1968, Hang Doua received staff officer training in military strategies provided by Thai instructors.
During 1969-1970 Hang Doua was sent by the National Police Department for international police training in data collection at the police academy in Malaysia.
During 1970-1971, was promoted to the position of Police Commander of Muang Vang Say, with commanding office in Long Cheng.
During 1971-1972, was sent for training at the Police Academy in Vientiane and promoted to the rank of Police Major per Royal ordnance signed by King Sisavang Vatthana. After graduation, he returned to his Long Cheng duty station.
In 1973, he was sent for training in police data gathering at the Police Academy in Vientiane. He then returned to his Long Cheng duty station and served there until 1975. Due to the political changes, he later immigrated as a refugee to the USA where he still lives today as a duly naturalized US citizen.
8.     Nhalouang Bounchan Vouthisombath
(former Muang Kham district chief and deputy-Governor of Xieng Khouang Province)

Born on December 27, 1927 (but the date of birth shown on the birth certificate was November 2, 1928) at Ban Tong, Tasseng Kham, Muang Kham, Xieng Khouang Province. Bounchan attended primary school in Xieng Khouang. In 1945, he attended grade 6 in Xieng Khouang, along with Lytou Lyfoung.
Professionally, on September 1, 1945 became a school teacher in Xieng Khouang. By the end of October 1945, was transferred as school teacher to Muang Soui to replace Chao Som Nokham. Two to three days after his arrival at Muang Soui, the Lao Issara troops (from Tiao Phetsarath's army) that deposed the ruling king in Louang Prabang reached Muang Soui, arrested Mr. Bounchan and took him with them on their way to capturing Xieng Khouang on November 28, 1945. Not long afterwards, French troops, with Touby Lyfoung and Chao Saykham Southakakoumane in their ranks, retook the town of Xieng Khouang and forced the Lao Issara troops to leave town on January 27, 1946.  Phagna Touby spent about three days fighting around Xieng Khouang, and forced the Lao Issara battalion to retreat toward Tha Vieng. The troops led by Phagna Touby and Chao Saykham consisted mostly of Hmong and some lowland Lao ethnics recruits.
In 1946, Bounchanh served as a district officer at Ban Houei Kham, a Vietnamese village located on Highway 7 between Khang Khay and Phonesavanh. The Muang Perk district chief at the time was Mr. Khampheng, who was later replaced by Mr. Van Tanovan.
In 1947, after getting married at Lat Houang, Mr. Bounchanh was transferred to the district office of Muang Kham, where he worked for two years under district chief Bounmy Thipphavong (Col. Sisavath's father). During 1948-1950, he went to Vientiane to attend law school during the morning and work at the Prime Minister's office in the afternoon. In 1949, the Prime Minister was Chao Boun Oum NaChampasak, and the Secretary General of the Prime Minister's office was Mr. Bouasy, a Xieng Khouang native.
In 1950, after graduation from the law school, he tried to fly to the Plain of Jars on an Air Azur airplane but the plane could not land because of foggy conditions. The plane flew on to Hanoi, Vietnam where the passengers spent the night in a hotel courtesy the airline company. The airplane landed safely at the Plain of Jars airport the following morning. In 1950, Khammanh Vorasane, a native of Phone Thong, replaced Mr. Bounmy as district chief of Muang Kham.
On January 9, 1958 Bounchan was named deputy-district chief of Muang Kham.
In 1974 Gen. Vang Pao and Chaokhoueng Chao Saykham Southakakoumane took Mr. Bounchan with them to attend a Baci ceremony for His Majesty the King in Louang Prabang. Mr. Bounchanh was conferred the honorific title of Nai Phia by King Savang Vatthana.
In April 1975, the Government named Bounchan and Mouachia Chongtouamoua as deputy- governors of Xieng Khouang following the unexpected political changes that took place in Laos. The US completely pulled out of Indochina, cutting all assistance programs to the Vientiane government.
In May 1975, North Vietnamese and Neo Lao troops moved along Highway 13 toward Ban Sone on their way to Long Cheng. Gen. Vang Pao asked for US airplanes to fly his military and administrative staff out of Long Cheng and take them to the old military garrison of Nam Phong, Khone Kene Changwath, Thailand.  The refugees later moved from Namphong to the Refugee Camp of Pak Soume, Lei Changwath. In 1976, Mr. Bounchanh took a flight from Bangkok to France where he still lives up to now.
During the time of extreme political turmoil, Mr. Bounchan and his family were faced with many difficulties. From 1960 to 1975, Mr. Bounchan was happy to work with Gen. Vang Pao and his lowland Lao and Hmong staff. He felt very grateful to the General for taking good care of his aides and their families when Kong Le brought in North-Vietnamese troops to occupy and eventually destroy Xieng Khouang.  The whole political regime was altered due to the communists' intervention; Xieng Khouang supporters of the right wing government had to seek political refuge abroad (mostly in the USA), following Gen. Vang Pao's footsteps. They survived all kind of ordeal to this day, thanks to the General's good deeds.
9.     Chaomuang Laothai Va Lue Vang

Lao Thai Vang was born on May 1, 1942 in Muang Hong Nonh, Houa Phanh Province. In 1948, he went to school in Sam Neua. In 1953, at the age of 12, he enrolled as an ADC (Auto-Defense Chock) soldier with the French operating in the Phou Pha Thee area.  [His younger brother, Maj. Kia Tou Va Lue Vang, eventually became the Commander of the company assigned to defend Phou Pha Thee, an army unit that expanded to a battalion size during the war supported by the US].  On January 1, 1959 at the age of 18, he served as an official of the Department of the Interior, Houaphan Province desk. Six months later, Governor Thongsavath named him deputy-district chief of Muang Sone, near the triangular border of Xieng Khouang, Luang Prabang, and Houaphan.
In 1960, the Kong Le's coup d'état in Vientiane led to the Communist invasion of Houaphan Province and the loss of several territories to the Communists, forcing Maj. Kia Tou Va Lue Vang to bring in one Royal Lao Army company and three ADC companies to fight the enemy until October 1961. Gen. Vang Pao ordered all the administrative, military and police officials, who had been involved in the fight against the Communists, to regroup at the garrison of Hoeui Tom, Xieng Khouang Province, near Sa-Arn Creek and the town of Houa Muang, Houa Phanh Province. Maj. Kia Tou was ordered to go back and reclaim Phou Pha Thee; and Col. Sisouvanh was instructed to retake Mouang Peune at all cost.
On February 2, 1962 Maj. Kia Tou regained control of Phou Pha Thee. Gen. Vang Pao dispatched Col Tong Va Lor and an inspection team to Phou Pha Thee to reassess the camp's situation and set up a special Guerrilla Unit (SGU). Everybody agreed to have Chaomuang Lao Thai Va Lue acting as the Commander of Battalion 1301 operating in military Zone 13A at Houei Kham Moune, northeast of Phou Pha Thee (LS 85).
In 1965, the Ministry of the Interior issued an order for Chaomuang Lao Thai Lue Vang to serve as the district chief of Muang Hong Nonh, Houaphan Province, in addition to his duties as Commander of Battalion 1301.
In February 1968, the Communists furiously attacked the whole Houaphan region, putting Phou Pha Thee and several other posts back in the hands of North-Vietnamese communists. Thousands of soldiers and ordinary citizens had to move as refugees to Phou Herr (LS 255), Xieng Khouang Province, south of Muang Desa or Muang Cha.
In 1969, Chaomuang Lao Thai Lue Vang resigned from his position of military commander, keeping only his civilian (district chief) position. Several thousands of families from Houaphan Province have joined him as refugees at Muang Nonh. Chaomuang Lao Thai Lue Vang went as a refugee to the United States, and now resides in Minnesota.
10.    T28 pilot Air Forces Captain Vang Be

Air Forces Capt. Vang Bee was born on October 15, 1944 at Ban Pou, Tasseng Tham Tap, Muang Ngad, Xieng Khouang Province, Laos. He had ten siblings (five brothers and five sisters), all of whom have resettled in the US. When he was eight or nine, he used to watch French planes flying back and forth in the air above his village on their way to fighting the Vietminh at Dien Bien Phu. The elders used to comment that such frequent air traffic was a sure omen of instability and insecurity. During 1956-1957, Vang Bee attended school in Muang Ngan and was taught by a Lao teacher. Not long after that, the country was in political turmoil because the Lao Huam Lao, the Pathet Lao, and the Vientiane Government got into deep fighting following the Kong Le's coup d'état in Vientiane. Vang Bee was missing school because of security concerns. He soon decided to continue his studies at Long Cheng where the US started providing assistance to Military Region II (MR-II).
In 1963, Vang Be went back to attend school in Vientiane, but ran into several difficulties as he was living away from his parents. He then decided to return to Long Cheng and went to work for the Lao Ethnic's Radio Station until 1966. The Communists then attacked many government posts from north to south, increasing the intensity of the overall situation. The MR-II Commander needed airplane pilots to engage in air battles for obvious strategic reasons. Therefore, Gen. Vang Pao ordered recruitment of young Hmong men for training as T-28 pilots. Many of them did respond to the call, spent time getting trained and reported back to duty in MR-II. The third promotion of T-28 pilots consisted of 11 men who got trained in Thailand, starting with Piper Cub 150, a small 2-passenger plane. Later, the training involved 4-passenger Cessna 180 planes. After they were proficient in flying those two types of planes, the trainees returned to Savannakhet, Laos.
In early 1970, Vang Bee received flight training on T41 or Cessna planes that landed on their front wheels like T-28 planes. All the Hmong pilot trainees were highly rated by their Thai and US instructors based on their capability to safely land and take off, especially considering that they only had a very short (Steep Turn) training in English in Vientiane. In 1970, Vang Bee went back to Thailand to get trained on T28 planes, dropping bombs in the battle field. In the final flying test, pilot Vang Bee came out first, followed by pilot Xiong Koua. Both of them received warm congratulations from the Commander of the Royal Lao Air Forces and the head US instructor in Oudone, Thailand. Nobody else had performed better than those two before.
In early 1971, Vang Bee returned to Long Cheng, which was a very dangerous military zone because it was equipped with the strongest anti-aircraft guns in the whole Indochina theater, especially in 1971 when the enemy mounted attacks on many fronts. Vang Bee flew countless number of missions without any break at the MR-II Commander's order. All the pilots responded to orders, not according to any set flying schedule, and thus ended up flying many more missions that those ever recorded in usual world flying mission statistics.  One could safely state that no other pilots anywhere in the world had made more flights on a daily, monthly or yearly basis than the MR-II pilots. Vang Be added that the pilots from the third promotion inflicted the most damages to the enemy compared to pilots from the other promotions, having completely destroyed anti-aircraft guns everywhere. Pilot Vang Be was able to fly three types of aircrafts, T28, Cessna 180, and Baron for MR-II. Each and every flying mission was extremely dangerous because he was always fired at by anti-aircraft guns. Vang Be said he was just lucky and survived because time has not come yet for him to die.
In 1973, when his T-28 aircraft got shot shown at Muang Mork, pilot Vang Be had to jump off the aircraft. An Air American Chopper 96W came to his rescue and dropped a rope for Vang Bee to climb on and be pulled up to safety. He was waiting on the spot for almost three hours before being rescued. The enemy was aware of the situation but could not get there in time on foot. Pilot Vang Be got back to Long Cheng by dusk. He never complained about being tired, never refused to execute an order from his commander, never acted like a scared, pretentious, or selfish person, or like a bragger. He was true to himself, always delivered what he said he would do, and was driven by his love for his race and the country where he was born, grew up and lived in.
On April 5, 2008, pilot Vang Bee suffered from a serious illness. As of January 20, 2011, he still has not yet fully recovered.
11.           Arya Lyfoung

Arya Lyfoung was born on October 28, 1944 in Louang Prabang as the first son of Mr. Toulia Lyfoung and Tiao Khampheng Vongkot Rattana (daughter of Sathou Khammanh Vonkot Rattana, a member of Lao royal lineage). He has three brothers (one of whom was an adopted brother who died at the front line in the battle field of Nam Bark in 1964), and two adopted sisters (who now live in St. Petersburg, Florida, USA).
Attended high school grade 5 in Louang Prabang.
In March 1964, Arya attended agricultural controller school in Phnom-Penh and in Preiek-Leap, Cambodia. He graduated with an advanced degree in agriculture in October 1968.
On March 2, 1968 joined the government service as Xanh Tho grade employee at the Department of Agricultural Development in Vientiane (working with Messrs. Bounnong Sipha, Oroth Chounlamountri, Souphan Savatdy, and Tiao Somsavath Vongkoth).
From January to May 1969, Arya served as program coordinator with a survey and data collection team from The Netherlands, working on financial assistance needed for the development of the Plain of Vientiane. He accompanied foreign experts on field trips to the Samthong-Long Cheng area. From August to December 1969, Arya received training in agricultural cooperatives at the International Agricultural Center in Tel-Aviv, Israel.
From May 1970 to September 1971: worked with Israeli experts at the Lao-Israel Agricultural Experimental Center at Hat Dork Keo.
From September to December 1971: received training in agricultural cooperatives at the Asian Agricultural Institute in Tokyo, Japan.
From January 1972 to December 1974: was named provincial Agricultural supervisor in Sayabouri, working closely on the Nam Tane- Muang Phieng Levee Project. In early 1973, Arya participated in the creation of the Muang Phieng's Agricultural Station.
In March 1973: he received a 5-week training in agricultural crop testing at the Biotrop Institute in Bogor, Indonesia.  From March 1973 to April 1974: attended Post-graduate course in Comprehensive Rural Regional Development Planning in Rehovot, Israel. Arya returned to Hat Dork Keo Agricultural Station to work on formation of agricultural collectives for future ex-military officers.
From January 1975 to January 1976: reassigned to the National Rice Center as official responsible for purchase and storage of crude rice products from southern and northern Laos. Arya was sent on special training at the National Assembly and later, on hands-on field training at Tasseng Nasay, Muang Settha.
On January 10, 1976: made a personal decision to self-exile from his native country after noticing that the spirit of the Vientiane Accord and the actual day-to-day life had nothing in common.  On May 24, 1976: left the refugee camp in the Nongkhay for Bangkok. On October 2, 1976: was sent to the political refugee center in Metz, France. In September 1976: was hired as an employee of Peugeot-Citroen's Gear Factory in Metz, France.
In April 1978: received training as refugee instructor in Marseilles. From May 1978 to September 1980: worked as Lao Refugee Instructor at two refugee centers in the Tarn region. In July 1978: received teacher training at Norsan-Aix-Blanc.
From September 1980 to February 1985: worked as deputy-manager, Center of Refugees from south-east Asia and the rest of the world, in Aude department.
From October 1985 to August 1986: received training in security surveillance at Penchard. From October 1986 to October 1991: served as security guard at the Union des Banques de Paris, and as security signal receiver at the Savings bank.
From October 1991 to November 1997: worked as a stage actor to explain security standards to visitors at the Euro Disney Center. Arya was named Security Instructor of the month of November 1994. From November 1997 to January 2003: asked for transfer to the Storage Department's reception desk. From January 2003 to May 2010: was transferred to the shipping department of expensive merchandises.
Ariya Lyfoung got married at Dong Dok on March 8, 1970 with Nang Bouakham Deovan, a teacher and the oldest daughter of School Principal Nhouy Deovan and his wife, Nang Phia Bounthan from Ban Sankhalok, Louang Prabang. Mr. Ariya and his wife have 4 children (3 daughters and one son), 4 grand-sons and another grand-daughter is due pretty soon. Hold French citizenship from September 1978 to date. Currently, lives in France.
Note from Ariya Lyfoung's:
"I was honored by Col. Vang Geu's invitation to review his memoirs covering his military experiences in MR-II and the historic role of the Hmong in the fight against the communists in the kingdom of Laos, including  the fight alongside the French against the invading Vietnamese and red Lao troops, and  the fight alongside the US against the North-Vietnamese who infiltrated Laos territory and moved south to support the Viet-Cong in attacking south Vietnam and their US allies."
12.           Naikong Pacha ly Li yia Vue
Pacha Ly was born on February 18, 1907 at Nonghet, Xieng Khouang Province, the only son of Mr. Li Vue and Mrs. Xia Thao. His father died when he was about one year-old. His mother remarried with a younger brother named Xay Xeu Liyia Vue. Pachaly Liyia Vue was raised by his step-father, along with 5 step-brothers and 4 step-sisters. He was a smart child, physically well-built, and good at playing traditional music. He could read and write Lao fairly well, and could speak French as well.
He was married three times with the following spouses:
Nang Chia Lo (who gave him seven children, including 4 sons and 3 daughters)
Nang Youa Thao (who brought along 1 son of hers, and gave Pachali 5 sons and 2 daughters)
Nang Ya Song (who gave him 9 children, including 7 sons and 2 daughters).
In 1945, Pacha Ly collaborated with Chao Saykham, Touby Lyfoung and Toulia Lyfoung in the fight against the Lao Issara, the Vietminh and the Japanese. In 1946, he participated in the liberation of the town of Xieng Khouang, the Plain of Jars, Louang Prabang (on May 13, 1946), and several locations along the Xieng Khouang-Vientiane border, including Sala Phoukhoune, Muang Phoune, Vang Vieng, and Ban Sone-Nasou. After the Lao Issara fled to Thailand, Pachaly went back to Xieng Khouang.
In 1947, Pacha Ly became the Naikong (district chief) of the Hmong residents in Xieng Khouang Province, including the following six Tassengs (counties): 1) Nok Kok, 2) Navang, 3) Muang Phah, 4) Pha Say, 5) Muang Pha, and 6) Muang Pain Pha (Lao Khamoui ethnic).
During 1953-1954 the Vietminh and the Lao Issara were fighting in the Plain of Jars and throughout the Xieng Khouang Province. Mr. Pacha Ly was assigned the responsibility to defend against and liberate the southern part of the province from the Vietminh troops, support the French GCMA troops in the defense of the Plain of Jars, and send troops to harass the Vietminh at several sites, including the highway reach between the Plain of Jars and the town of Xieng Khouang, the road between Muang Phang and Muang Ngan, the Tham Thao caves, and Nam Pee close to the town of Vinh in Annam.
Pacha Ly was a noted fighter during the French administration and was one of the leaders who performed their duties very well in favor of their constituents.  He passed away on March 7, 1967 at Long Cheng at the age of 60. Many important figures attended his funeral, including Phagna Touby Lyfoung representing H.M. the King; Mr. Khamla Kingsada, director of Political Affairs; Mr. LyCheu Liyia Vue, a member of the National Assembly; Chao Saykham Sothakakoumane, Xieng Khouang Province Governor; Gen. Vang Pao, Commander of Military Region II; military, policy and administrative officers; the Honor Guard; and a mourning crowd of over 10,000 people.
Note from Ly Blong Liyia Vue:
"As a son of Mr. Pacha Ly, I feel very appreciative of my father's actions and am grateful for the love he provided as a leader to his family and all his relatives. I feel it was my duty to write his biography". [Thank you, Army Officer Ly Blong Liyia Vue!].